Attic Cleaning and Insulation Removal/Replacement
This is one of the best ways to weatherize your home and reduce the cost of your utility bills. Energy codes are constantly changing, and required r-values are always increasing, meaning you probably don't have enough insulation in your attic! 
We are the experts for upgrading & installing attic insulation
High utility bills and rooms that are too hot in the summer and too cold in the winter are just a few signs that your attic may not be properly insulated. Upgrading attic insulation is a simple, cost-effective way to improve comfort. Having adequate attic insulation can also cut heating and cooling costs by as much as 40 percent.
When you contact A&Z insulation for an insulation estimate, we will inspect insulation levels and determine the best insulation solution based on your home's design and your specific needs. We have the experience and tools to install many different insulation materials, including spray foam, blown-in, cellulose and more.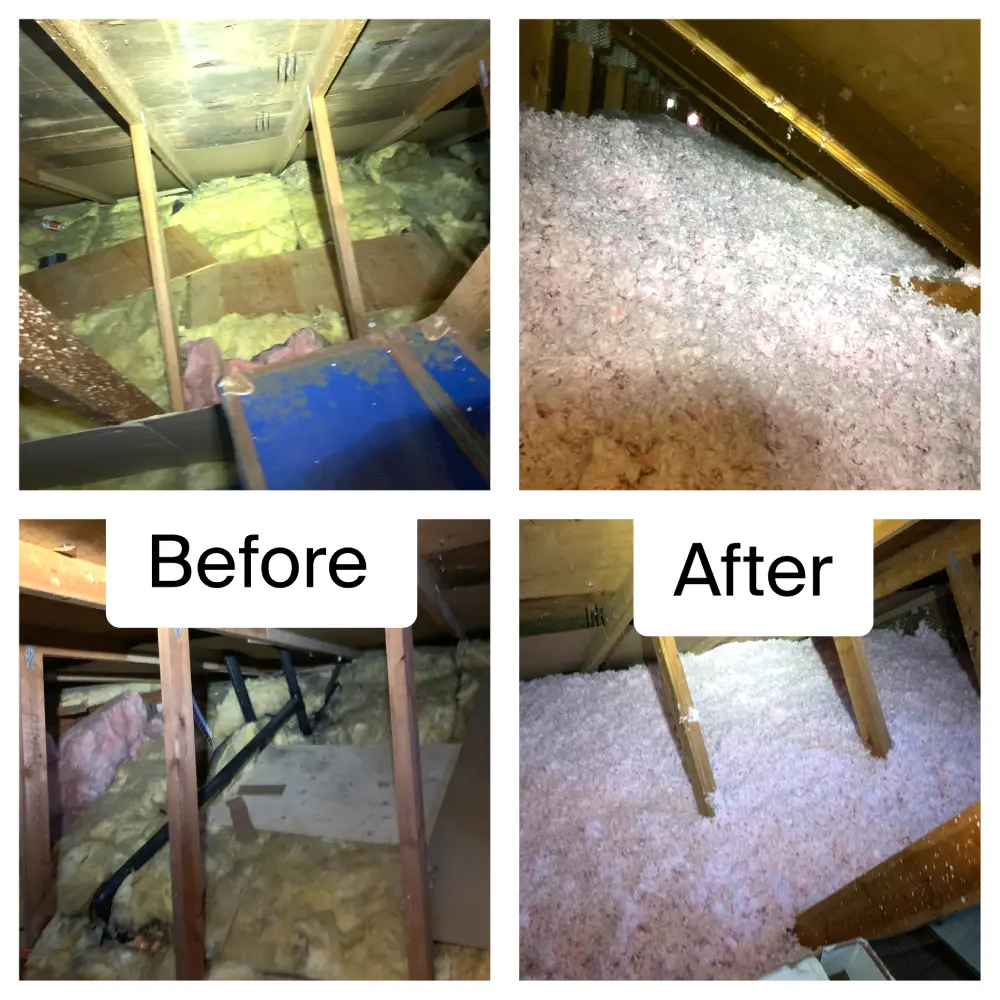 Benefits of attic insulation services:
Improve home comfort and reduce heating & cooling costs by as much as 40 percent.
Gives your HVAC a break by not having to constantly cycle on due to inconsistent temperatures
Improves air quality by insulating all cracks and crevices that would allow outdoor air to enter the home, keeping out air pollutants, dust, dirt, allergens, and even mold.
Prolongs roof life. Your roof is a huge investment that you should be sure to care for. Attic insulation is one way to provide that care. Insulation helps cut down on moisture build-up which could lead to rot, mold, or warping.